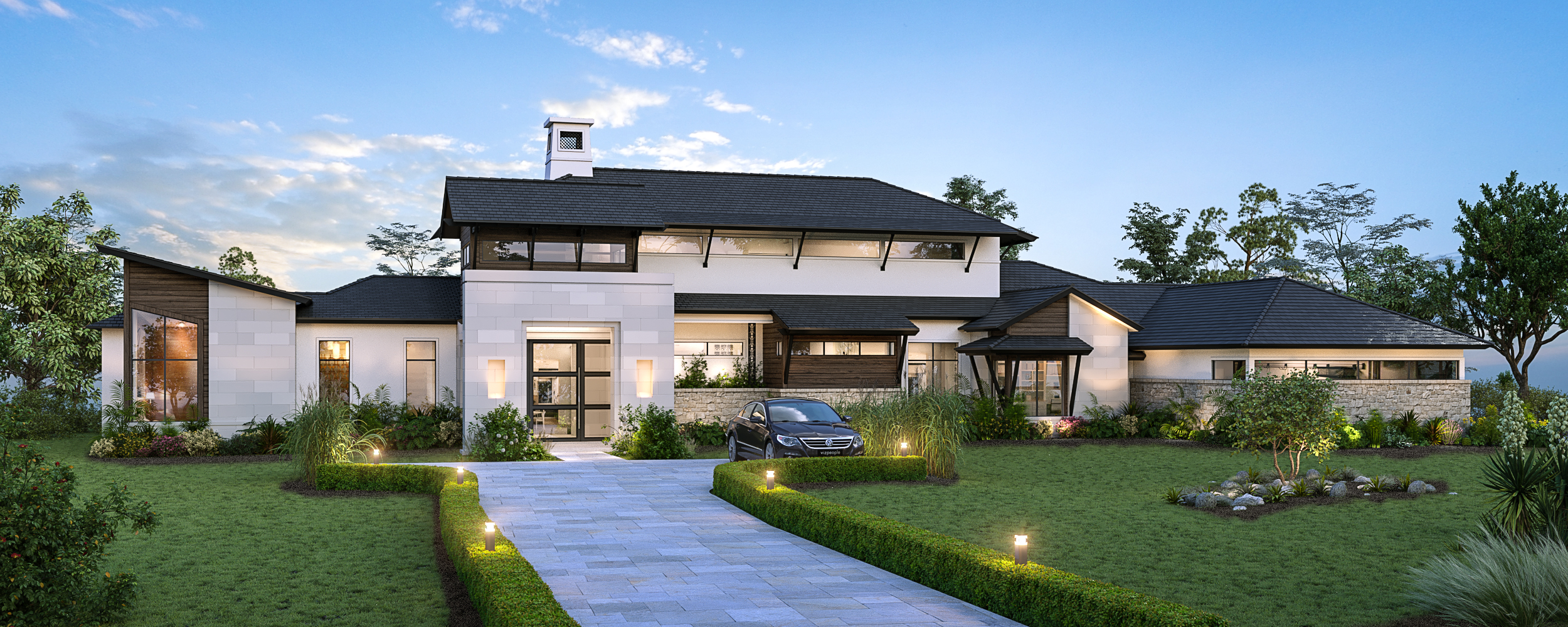 Custom Homes
in Boerne
Boerne, Texas is a great place to live because of its history, culture, and current and future developments. The city has a rich history dating back to the 1800s when it was founded by German immigrants. Today, Boerne is known for its small-town charm and welcoming community.
There are plenty of things to do in Boerne, from exploring the local shops and restaurants to hiking and biking trails.
The Cibolo Nature Center & Farm is also a great place to explore. The city also offers a variety of events throughout the year, including the popular Wurstfest celebration. If you're looking for some history, check out the Guadalupe River State Park or the Kendall County Historical Museum.
And of course, no trip to Boerne would be complete without sampling some of the delicious German food and beer! In recent years, Boerne has seen significant growth and development with new businesses moving into town and new construction projects underway. This is sure to continue in the coming years as more people discover all that Boerne has to offer!
Cordillera Life
by Paul Allen Homes
Get a further understanding on how the Paul Allen Homes team has integrated their custom home building process into Cordillera Ranch. Understand how the team members relate to being/building on the Ranch! See the personalities of the team and get a brief synopsis of everything Cordillera Ranch has to offer! "That's the Cordillera Life to me!"
AVAILABLE

Call for list price and more info
11228 Ensor St, Boerne, TX 78006
Pecan Springs – Boerne's Newest Guarded Neighborhood Featuring a 40 Acre Pecan Orchard Park.
4,944 SF Living, 4 Bedrooms, 4 Baths, 1-Powder Baths, Wine Room, Game Room with FULL Bar, Executive Study, Audio/Video Package, Swimming Pool, Landscape Package, Amazing Ceilings, Stunning Craftsmanship, Endless Details, and so much more…
Why Trust a Custom Home Builder in Boerne?
A custom-built home in Boerne offers many advantages over a traditional home. One of the advantages of a custom-built home in Boerne, Texas is that you can have your dream home become a reality. Custom home builders allow you to have complete control over the design and layout of your home, even down to the smallest details, plus adding unique features that make a big difference in the overall look and feel of your home. For instance, a custom-built home in Boerne can be designed to maximize energy efficiency, which can save you money on your utility bills each month and help reduce your carbon footprint. With custom home building, you can construct your home using only high-quality materials and ensure superior craftsmanship –this ensures that your home will last for many years to come and will maintain its value over time. Custom homes tend to appreciate in value at a higher rate than standard production homes, therefore, with all things considered, a custom home is a true investment.
Boerne Custom Home Builder
If you're looking for a reputable custom-home builder in Boerne, choose Paul Allen Custom Homes. We are a team of professional home builders who treat each one of our clients like family. We will build your home according to your vision, but will also provide advice on how to maximize design and functionality, and increase the value of your home. We have perfected the craft much to the satisfaction of our clients!
Featured Master Planned Development
In Boerne!
There's only one Cordillera Ranch, and there's nothing else like it in the entire Southwest. Especially when you consider the Clubs of Cordillera Ranch, a one-of-a-kind Hill Country sanctuary that combines seven spectacular clubs in one breathtaking location. At the Clubs of Cordillera Ranch, you will enjoy year-round resort living in the most exceptional surroundings imaginable. This is a retreat where your daily "to-do" list can include championship golf, tennis, swimming, fishing, canoeing, dining, horseback riding and a private sporting clays course and a state-of-the-art athletic center and spa. The Jack Nicklaus Signature Golf Course is a masterpiece created to the exacting standards of the master himself.
THE TOP 5 REASONS TO USE A PREFERRED BUILDER
The best craftsmanship and the best value
Well-earned reputation of trust with past clients
Experience with and knowledge of Design Guidelines
Long-lasting relationships in Cordillera Ranch
We were planning to build a new home for our retirement. We found a nice view property that posed challenges – a steep grade and a single building site quite close to the lot setback. Finding the right builder was key to success. Paul Allen Custom Homes exceeded our expectations in design and quality – the entire experience really. … We've had friends talk about what a frustrating experience building a home can be, not with Paul Allen Custom Homes. Paul is on-site and available unlike most builders. There will always be unexpected challenges during construction, but Paul remains focused on quality and client satisfaction. We recommend Paul Allen Custom Homes without reservation.
The home we built with Paul Allen was our 7th home. We tried to get everything right in this one and Paul made sure that happened. … From the beginning, we thought that Paul was a straightforward and honest businessman. His personal demeanor, years of knowledge about home building, his drive for quality, and his reputation were all key factors in our decision to choose him as our builder. … It was Paul's integrity that made the decision easy. Everything he promised he delivered on, and more. … He said from the start his goal was to make us happy and he went the extra mile to make sure that happened.
We've had two homes built by Paul Allen Custom Homes. Working with Paul was our first experience with having a house built. We found the experience to be exciting, and with the help of their designers we were able to find the perfect color selections, materials and shades that we wished for our home. Paul Allen is known for building a quality home and he stands behind his work. Those at Paul Allen Custom Homes will guide you through the process; making it an enjoyable experience … you'll be proud of your new home when you're done.
Paul built our home in 2001 and we could not have been more pleased with the outcome. … Paul's attention to detail during construction of our home was absolutely amazing. When we told people we were having a home built, we heard nothing but bad experiences. Our experience with Paul Allen Custom Homes was just the opposite; we couldn't have been more pleased with the entire process. We continue to enthusiastically recommend Paul Allen Custom Homes to anyone who is considering building a home in the San Antonio area.
Talk to us about your dream home
Call Paul Allen Custom Homes today at (210) 493-3204 or send us a message using our secure online form. We look forward to being your custom home builder of choice in Boerne and San Antonio, TX.